The Ratler
The original negative pressure pulse vibration device was developed to minimize friction and improve ROP while drilling extended reach wells.
Download The Ratler Series PDF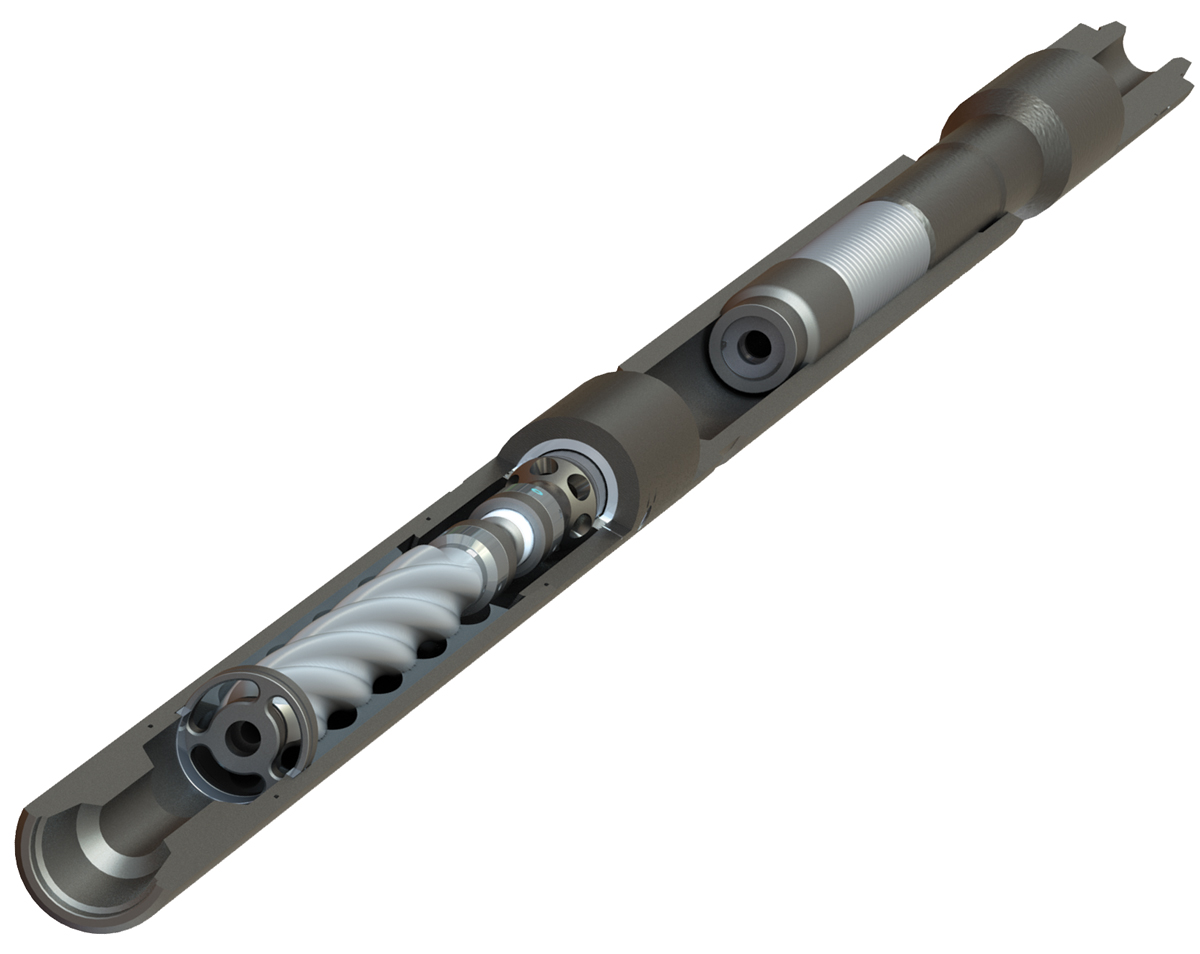 Overview
An axial vibration is produced by a negative pressure pulse that is created by venting fluid to the annulus at a controlled frequency. A shock sub, unique to the Ratler, transmits this negative pulse into a high magnitude axial oscillation, which breaks static friction between the drill string and the annulus wall.
| Tool ID (SRD-Shock Sub) | 5.00" (127 mm) | 6.75" (171 mm) |
| --- | --- | --- |
| Overall Length | 227" (5.67 m) | 250" (6.35 m) |
| Weight | 800 lbs. (363 kg) | 1,500 lbs. (680 kg) |
| Low Flow | 100-250 gpm (0.38-0.95 m³/min) | 300-450 gpm (1.14-1.7 m³/min) |
| Standard Flow | 150-300 gpm (0.57-1.14 m³/min) | 300-650 gpm (1.14-2.46 m³/min) |
| High Flow | 300-650 gpm (1.14-2.46 m³/min) | 600-900 gpm (2.28-3.41 m³/min) |
| Maximum Operating Temperature | 300°F (150°C) | 300°F (150°C) |
| Operating Frequency | 3-4 Hz | 3-4 Hz |
| Operational Pressure Drop Generated | 200-400 psi (1,375-2,750 kPa) | 250-450 psi (1,720-3,100 kPa) |
| Max Pull | 380,000 lbs. (1,690 kN) | 693,000 lbs. (3,083 kN) |
| Torsional Load To Yield Body Connection | 17,000 ft.lbs. (23,050 Nm) | 48,000 ft.lbs. (65,080 Nm) |
| Connections (*Other Connections Available Upon Request) | 31/2 IF & 4 FH | 41/2 IF |
Additional Results
Example 1: Without a Ratler from 9700ft-11400ft depth, slides were on average 6.5% of rotating ROP
Example 2: Series 2 Ratler, from 11400ft-16300ft depth, sides were on average 23.3% of rotating ROP
Example 3: Ratler from 16300ft-19200ft depth, slides were on average 13.3% of rotating ROP