Extended Reach Casing Device
The ERCD can easily accommodate a wide variety of flow rates and mud weights, without hindering cement transfer through the tool. Designed for single use, the tool can be easily scaled for any casing size and flow rates.
Download The ERCD PDF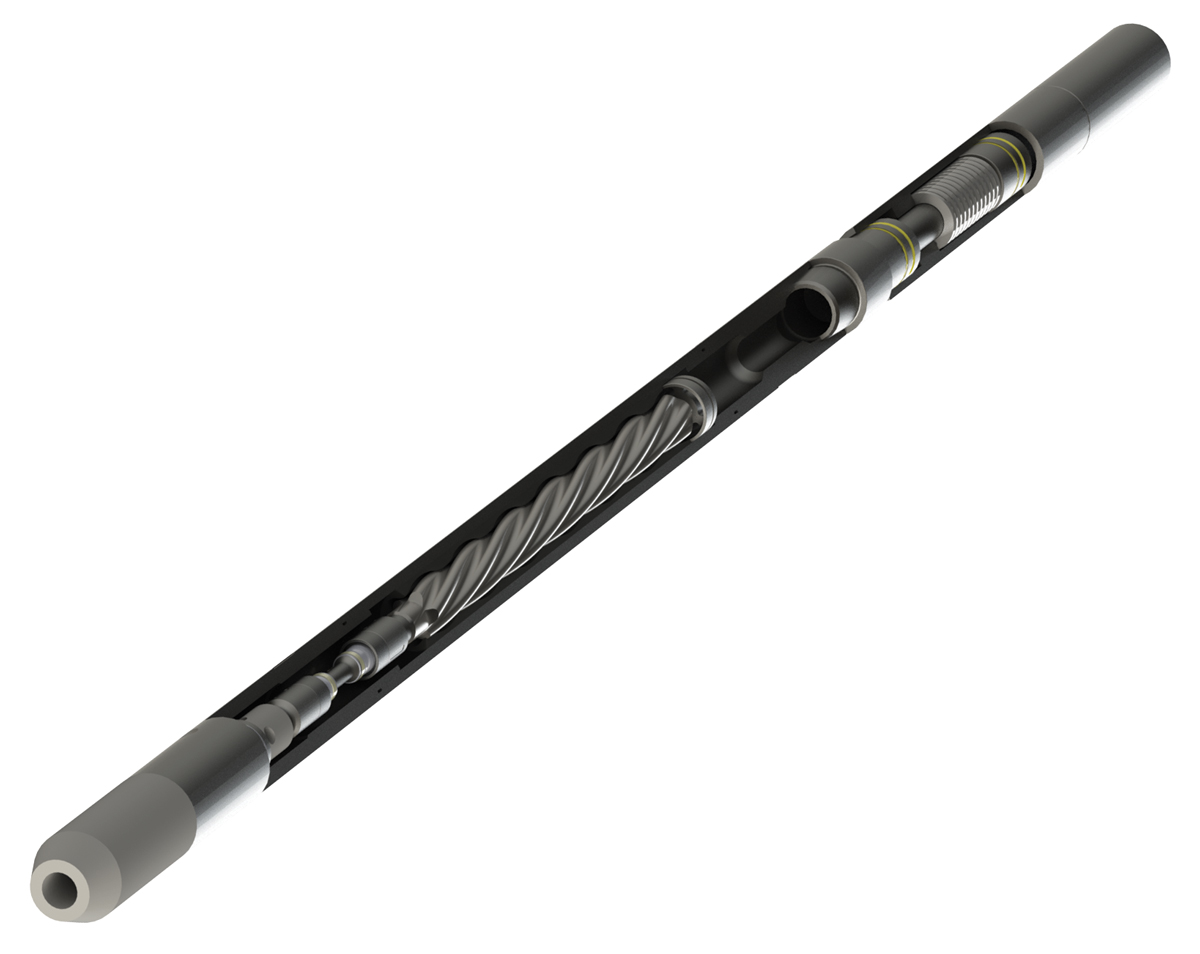 Overview
The dependable ERCD improves casing installation, ensuring the completion of wells to target depth. Situated directly above the casing shoe, the ERCD creates an axial vibration and uses surplus stacked weight to reduce the excess drag of the casing string and allow it to slide effectively. As an added benefit, the liquefaction of cement, assisted by the vibration of the "ERCD", ensures drilling fluid is displaced effectively, resulting in a more reliable cement job and reduced fluid channeling.
| Tool Size (OD) | 5.00" (127 mm) |
| --- | --- |
| Overall Length | 217" (5.51 m) |
| Weight | 800 lbs. (363 kg) |
| Recommended Flow Rates | 100-200 gpm (0.4-0.8 m³/min) |
| Temperature Range | 300°F (150°C) |
| Operating Frequency | 3-4 Hz |
| Operational Pressure Drop Generated (1,200kg/m3) | 900-3,300 psi (6,205-22,800 kPa) |
| Operational Pressure Drop Generated (1,200kg/m3 @ 0.4m3/min) | 1,600 psi (11,000 kPa) |
| Max Pull | 380,000 lbs. (1,690 kN) |
| Torsional Load To Yield Body Connection | 17,000 ft.Lbs (23,050 Nm) |
| Connections (*Other Connections Available Upon Request) | 4.5 LTC Box |